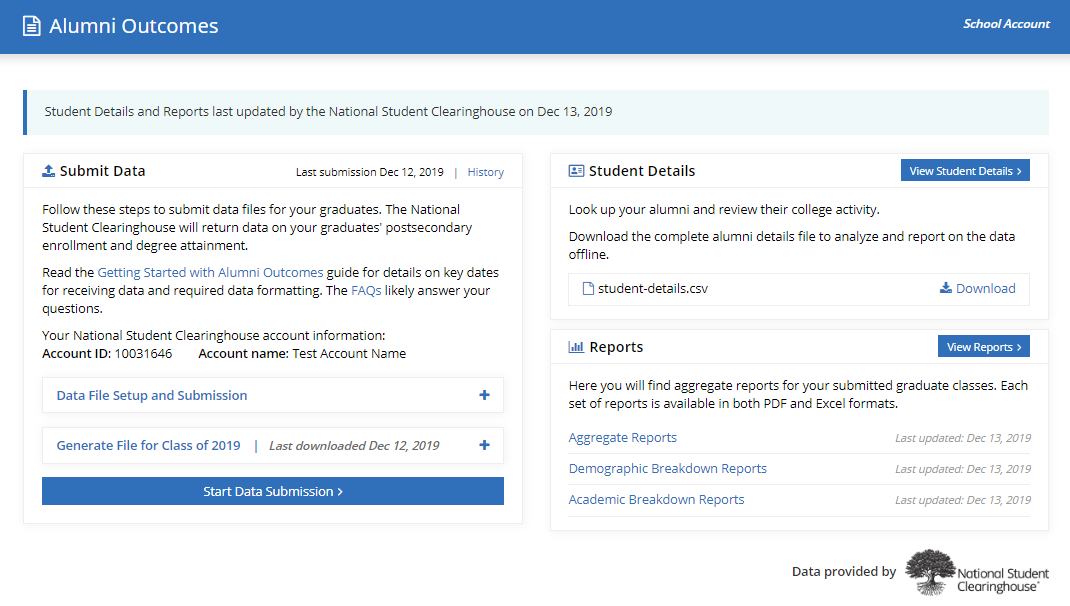 What Does Improvement Look Like?
It's hard to improve if you don't know what the baseline is. Use verified postsecondary enrollment and completion data from National Student Clearinghouse to measure and improve your school's college readiness and college transitions programs and initiatives.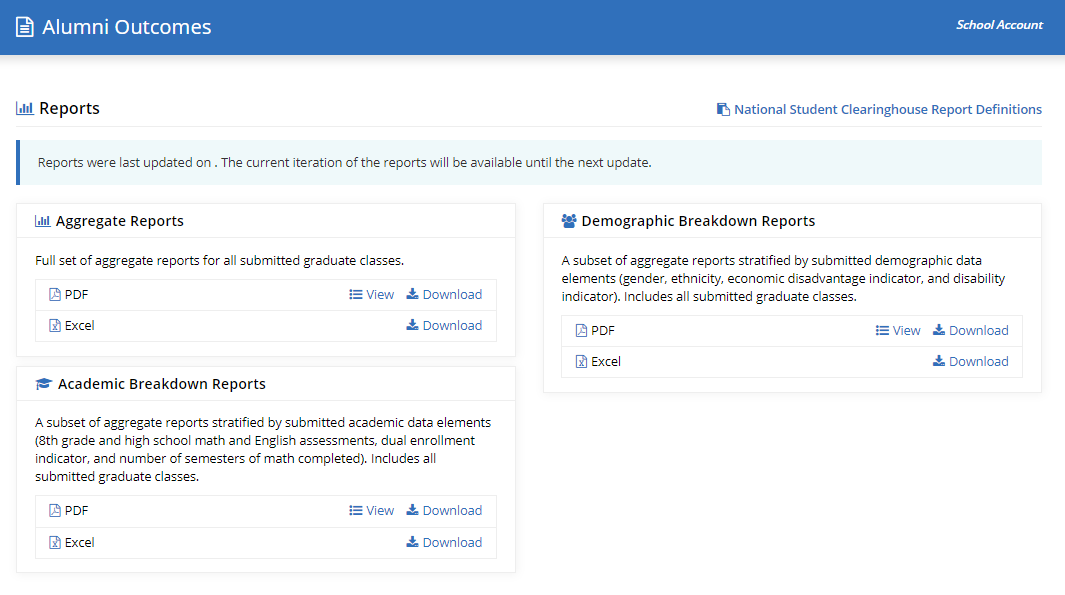 Automatic Updates
Say good-bye to those labor-intensive alumni or student plan surveys! National Student Clearinghouse's data is superior to student self-reported plans or alumni surveys as it includes 98% of all students enrolled in public and private postsecondary schools. The data is automatically updated three times per year always providing you with the latest information possible!
See how it works
Add Alumni Outcomes to your toolbox!
Call Simone Swett at 1-800-468-6927 ext. 4321 or email sales@xap.com.